Symposium dedicated to recognizing research advances


As the 125th anniversary of the birth of Dr. Ernest E. Just, the annual MUSC symposium established in his honor will feature some of his descendents, nationally-acclaimed experts who will discuss enduring issues and contributions surrounding his legacy, and the return of Kenneth Manning, Ph.D., Massachusetts Institute of Technology historian and author of "The Black Apollo of Science," a biography of Just.

The Ernest E. Just Symposium has consistently attracted promising young scientists from across the state to MUSC, and has become an occasion for faculty and students to hear discussions on the latest and future trends in medical research. A common theme also is the need for more minorities to enter the field of scientific and health research.

The symposium will be held from 8:30 a.m. to 4 p.m. Feb. 29 in the Basic Science Building Auditorium.

In honoring Just, a Charleston native, MUSC pays homage to African-Americans who have long contributed to emerging sciences.

The Ernest E. Just Symposium is held annually, coinciding with Black Heritage Month in February. The symposium was originally created to expose undergraduate minority students to the scientific accomplishments of Just through discussions of his research and presentations by scientists working in related research areas. Considered the father of cell adhesion research, Just published more than 50 papers from 1912 through 1937, and wrote two books, "Basic Methods for Experiments on Eggs of Marine Animals," and "Biology of the Cell Surface."



Presentation titles, featured speakers


Ernest Everett Just: The KUA Years, 1900 - 1903.


By Joanne Stone, head librarian, Elizabeth Dorr Coffin Library, Kimball Union Academy, Meriden, N.H.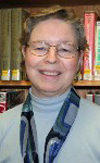 Joanne Stone


Stone will give a presentation on the experiences of Just while he attended Kimball Union Academy. She will discuss current education programs and educational opportunities offered by Kimball Union Academy. As head librarian at Kimball Union Academy, she participates on the school's Academic Council and Technology committee. Under her direction and grant-writing, the library has grown from 12,000 to close to 20,000 items including a large video/DVD library, including a collection of historical primary source kits, and a diversity library.



Making a difference.


By Hilda Y. Hutcherson, M.D., professor of clinical obstetrics and gynecology and associate dean of minority affairs and Diversity, Columbia University Medical Center, New York, N.Y.


Dr Hilda Hutcherson


Hutcherson will give a presenta-tion on recruiting and retention of minority student in science and medicine. She will discuss successful recruiting and the retention methods to keep minorities in the science education pipeline. Hutcherson's area of expertise is the health and sexual health of women. An advisory board member to Parent Magazine, she has made appearances in a professional capacity on ABC Nightly News, 20/20 and Good Morning America.



Regenerative Engineering: A New Paradigm for Musculo-skeletal Repair.


By Cato Laurencin, M.D., Ph.D., Lillian T. Pratt Distinguished Professor and chair of orthopaedic surgery, University Professor, professor of chemical engineering, professor of biomedical engineering, University of Virginia, Charlottesville, Va.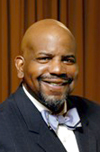 Dr. Cato Laurencin


Laurencin is board certified in orthopaedic surgery and a diplomat of the National Board of Medical Examiners. He is a fellow of the American Academy of Orthopaedic surgeons and American College of Surgeons, and is an instructor/guest lecturer on the health in blacks, nanotechnology, bio-nanotechnology and anthro-pology. He was named to the Scientific American 50 Award List, Who's Who in Engineering Higher education, America's Top Doctors, and has authored more than 200 publications.



Arthritis and Sphingolipids: What's the Connection?


By DeAnna Baker, M.D., Ph.D. candidate at MUSC, Department of Microbiology and Immunology Student Presenter.


DeAnna Baker


Baker received her bachelor of science degree in biological sciences from the University of Maryland, Baltimore County, graduating cum laude. While at the University of Maryland, she was Gates Millennium Scholar, U. Star Scholar, Minority Access to Research Careers, Golden Key International Honor Society, and she received an UNCF/Merck Undergraduate Science Research Scholarship Award. At MUSC, she has been a Southern Regional Education Board scholar; she placed first in the Ph.D. poster competition on Student Research Day 2007. She is president of the Multicultural Graduate Student Association, and MSTP admissions committee member and member of the MUSC graduate council.



Modeling Breast Cancer with 3D Tissue Structures: Implications for Therapeutic Screening

.
By Mina Bissell, Ph.D., Distinguished Scientist, Life Sciences Division Ernest Orlando Lawrence Berkeley National Laboratory Berkeley, Calif.


Dr. Mina Bissell


Bissell serves on the following editorial boards Journal of Cell Science; The FASEB Journal; International Journal of Cancer; Breast Cancer Research; Cancer Research; Molecular Medicine Journal of Experimental Therapeutics and Oncology; Journal of Mammary Gland Biology; Cell Structure and Function; The Breast Journal; Molecular Carcinogenesis; In vitro Cellular and Developmental Biology; Journal of Cellular Biochemistry. She also is president of American Society of Cell Biology; elected member of the Institute of Medicine of the National Academy of Sciences; and more than 80 distinguished and named lectures.



Epithelial Polarity.


By W. James Nelson, Ph.D., professor biological sciences, The James H. Clark Center, Stanford University, Stanford, Calif.


Dr. W. James Nelson


Nelson serves as the Rudy J. and Daphne Donohue Munzer Professor in the School of Medicine, Stanford University. Nelson has served on the following editorial board/review committees: Board of Reviewing Editors, Science; Council, National Institutes of General Medical Sciences (NIGMS); editorial board, Seminars in Cell and Developmental Biology; editorial board, American Journal of Physiology; editor, Journal of Cell Science; editor, The Journal of Cell Biology; Member, NIH CDF-2 (Molecular Cytology) Study Section. His research focuses on the understanding the cellular mechanisms involved in development and maintenance of cell polarity. He has authored nearly 250 publications.



Stem Cells and Early Development.


By Janet Rossant, Ph.D., Lombard Chair in Pediatric Research Hospital for Sick Children, University of Toronto, Toronto, Ontario.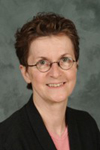 Dr. Janet Rossant


Rossant earned the Foreign Honorary Member the American Academy of Arts and Science; is a fellow the American Association for the Advancement of Science, and a fellow of the Royal Society of London. Rossant has served as a board member of the following organizations: CIHR Institute of Genetics, Institute Advisory Board, Phenogene, Inc., scientific advisory board of the Canada Innovation Foundation; Canada Research Chairs College of Reviewers member; chair, Working Group on Stem Cell Research; Genome Biology member, editorial board. Her research interests are centered on understanding the genetic control of normal and abnormal development in the early mouse embryo using both cellular and genetic manipulation techniques. She is also involved in stem cell research, which involves the discovery of a novel placental stem cell type the trophoblast. She is director of the Centre for Modeling Human Disease in Toronto, which is undertaking genomewide mutagenesis in mice to develop new mouse models of human disease. Rossant has authored nearly 200 publications.


Friday, Feb. 22, 2008
Catalyst Online is published weekly, updated as needed and improved from time to time by the MUSC Office of Public Relations for the faculty, employees and students of the Medical University of South Carolina. Catalyst Online editor, Kim Draughn, can be reached at 792-4107 or by email, catalyst@musc.edu. Editorial copy can be submitted to Catalyst Online and to The Catalyst in print by fax, 792-6723, or by email to catalyst@musc.edu. To place an ad in The Catalyst hardcopy, call Island Publications at 849-1778, ext. 201.