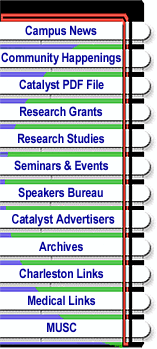 Massage therapy can increase quality of life




Stop by Health 1st's Wellness Wednesday table in the Children's Hospital Lobby between 10 a.m. and 1 p.m. April 9 to receive a free chair massage.



Getting older is a part of life. In many cultures, the elderly are revered for their wisdom and are treated with respect. Aging, however, comes with its own set of challenges. With all the advances in modern medicine and awareness of the importance of a healthy lifestyle, people are living longer than ever before. With this increase in longevity, there is a search for ways to cope with the associated health issues of growing older.

Fortunately, an age-old form of health care has proven to be very beneficial in helping many of the ailments that incur with age—massage therapy. Remember that massage therapy is not a cure all or a replacement for other forms of medical care. However, when used in conjunction with a healthy lifestyle, massage therapy can be a vital tool in increasing our quality of life.

There are numerous health benefits that can be derived from massage. One of the most important benefits for seniors is the increase in mobility. This occurs as a result of both a decrease in muscle tension and an increase in the flexibility of the joints. Another wonderful benefit is the reduction of pain through the release of our body's natural pain killers, endorphins. Some of the other physical benefits include an increase in circulation which can improve nutrient delivery to the tissues, decrease edema in the extremities, and improve healing. Various age-related conditions such as osteoarthritis, bursitis, and overall stiffness can also be dramatically improved though massage therapy.

Often overlooked, the psychological benefits of massage can be just as beneficial as the physical effects. It has been well documented that touch is an essential human need and its deprivation can lead to depression or anxiety. Massage can help fill this void as well as improve mental functioning, enhance sleep, and boost an overall sense of well-being.

Massage therapy for the senior population does not differ that much from massage for younger adults. Depending on the individual, the length of the session may be shorter and greater care may be taken to use various positions to accommodate any special needs. The techniques are generally more gentle and soothing in nature unless there is a specific compliant that is being addressed.

If you have any health concerns it is always a good idea to check with your health care provider before you start massage therapy. While massage therapy is very safe, there are certain conditions where massage is contraindicated or must be modified. Always discuss any questions you have with your therapist.



Health 1st event


April is the final month of Health 1st's year-long Wellness Team competition. Whether developing a new team, reactivating an old team or continuing a current team, Health 1st wants you to join the fun. Teams of 10 will compete during April, and Health 1st will track steps taken by every team to see if everyone's steps can go around the world during the mnth. Free pedometers and log books will be provided.

In addition, worksite screening will be held at Harborview Office Tower on April 24 and Cannon Place on May 8.

Subscribers of the state health plan can receive a thorough preventive health screening at the above locations/dates. This screening, valued at $200, is available for $15. Employees without this insurance can participate for $38. This screening includes height, weight, blood pressure and a blood draw for blood chemistry profile, hemogram, and a blood lipid profile. For information, contact Health 1st at health1@musc.edu; or call 792-9959 or 792-1245.

Editor's note: The preceding column was brought to you on behalf of Health 1st. Striving to bring various topics and representing numerous employee wellness organizations and committees on campus, this weekly column seeks to provide MUSC, MUHA and UMA employees with current and helpful information concerning all aspects of health.



Friday, April 4, 2008
Catalyst Online is published weekly, updated as needed and improved from time to time by the MUSC Office of Public Relations for the faculty, employees and students of the Medical University of South Carolina. Catalyst Online editor, Kim Draughn, can be reached at 792-4107 or by email, catalyst@musc.edu. Editorial copy can be submitted to Catalyst Online and to The Catalyst in print by fax, 792-6723, or by email to catalyst@musc.edu. To place an ad in The Catalyst hardcopy, call Island Publications at 849-1778, ext. 201.