University at COM/UMA
Employee safisfaction surveys arriving




by Scott Laird




Department of Family Medicine


A vital part of the MUSC Excellence program is ongoing feedback from employees and faculty. For the past two years, to obtain feedback from our staff, MUSC employees and faculty have participated in an employee satisfaction survey conducted by Press Gainey. With the 2008 annual survey just around the corner, it helps to review the results from the previous two surveys.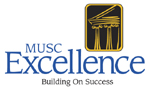 Each year, survey results are shared with all department chairs throughout MUSC and division heads in UMA. Managers and leaders have been provided with training about how to address these results with employees. Each manager or chair is directed to meet with their staff and review these results looking for opportunities to improve.

Data after the first survey in 2006 suggests that the employee satisfaction tool is being put to good use.

"About six months after the first employee/faculty satisfaction survey in 2006, we surveyed a sample of staff members and found that 75 percent of employees recalled discussing these results with their supervisor," according to William Hueston, M.D., professor of family medicine and chair of the employee/faculty satisfaction task force. "That's a powerful message to us; people really do remember that these are valued by their leader. Even more encouraging is that 87 percent of people felt the discussion was open and honest with comments encouraged from staff members," he said.

Perhaps because of this attentiveness to the feedback from staff members, in 2007 MUSC employee satisfaction improved in every area that was measured. In particular, large gains were seen in employees' feelings about participating in their department and recognition for their role in the university. Overall, MUSC employees rated their work in the 78th percentile of all other institutions surveyed by Press Gainey: a marked improved over the 50th percentile in 2006.

So this March when the employee and faculty surveys are distributed, please make a special effort to participate. Your opinion does matter and the results are taken seriously. Also look ahead to meeting with your department manager or chair to discuss ways to address any issues that arise from the survey results. The goal of MUSC Excellence is for MUSC to be among the very best universities to work. Your input is an important step in getting to this goal.

Friday, Feb. 13, 2009

The Catalyst Online is published weekly by the MUSC Office of Public Relations for the faculty, employees and students of the Medical University of South Carolina. The Catalyst Online editor, Kim Draughn, can be reached at 792-4107 or by email, catalyst@musc.edu. Editorial copy can be submitted to The Catalyst Online and to The Catalyst in print by fax, 792-6723, or by email to catalyst@musc.edu. To place an ad in The Catalyst hardcopy, call Island Publications at 849-1778, ext. 201.