Medical Center
'Making a difference every day'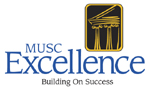 Employees of the Month

Betsy Graham,

HCC 3rd floor check-in


"Upon arrival, I was informed that I was not scheduled in the computer. Betsy immediately started making phone calls to rectify this error, even though it wasn't her fault. She was very sympathetic to the fact that I came all the way from Holly Hill for my appointment. She also explained the availability of funds for services since I don't have insurance." —Patricia Saunders,

patient





Karen Adams,

Cath/Surgery Prep


"My mom hadn't had anything to eat or drink since the night before and wanted some iced tea. Karen Adams was just about to go home when she said, 'Oh wait, I've got to make Ms. Billie some tea so she'll have it when she gets out of surgery.' And she did. Karen was extremely nice and helpful. She could have gone home, but instead she went the extra mile just to make my mom iced tea."—Billie Martin,

patient





Physician of the Month




Brad Keith, M.D.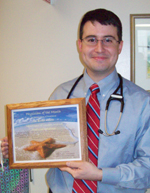 "During a routine physical, Dr. Keith noticed my fingernails and ordered a chest X-ray, which led to a diagnosis of lung cancer. As a result of Dr. Keith's astute observational and assessment skills, my cancer was diagnosed very early, which meant that I only had to have part of a lung removed without any further treatment. Today, I am cancer free. Had Dr. Keith not suggested the chest X-ray, I'm sure my cancer would not have been found until much later when the treatment and outcome surely would have been much worse. I will forever be indebted."—Sheryl Weathers,

patient






Daisy Award Winner


Suzanne Pach,

10W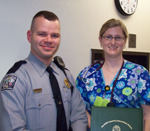 "My name is Austin Rogers and I am a trooper with the South Carolina Highway Patrol. On Dec. 9, 2008, I was tasked with taking into custody a recently discharged patient. However, I did not know the extent of the patient's injuries, which were severe. My job instantly became extremely difficult. I only know the first name of the nurse that helped me: Suzanne, who worked on the 10th floor, room 58. Suzanne took the time, despite her busy work environment, to make sure the patient and I had everything we needed. I asked Suzanne for a lot regarding this patient. It was evident to me that she took pride in her work and cared about what she was doing. She made sure the patient and I were completely squared away before leaving. It is of my opinion that Suzanne went far beyond the extra mile in this situation. The small tasks usually go unnoticed yet they are the most important. This is such a case. As a result, my job was successfully completed and my supervisor was happy (which is good for me). Credit is due to her. Please extend to Suzanne any commendation available for her selfless efforts."—Trooper Austin Rogers



Benefit of the Month




Employee Perks & Discounts Program


Coordinated by MUHA Volunteer Services, this program provides discounts for:
Travel & leisure
Online shopping
Car rentals
Flowers
Banking
Restaurants
Cell phones
Tickets to special events (e.g., Stingrays and Charleston County Parks)
Partnership memberships: (Costco/Sams)
Apartment



Standard of the Month


Keep all interactions positive and discuss internal issues only with those who need to know.



Quarterly Standards Focus


Always help lost guests find their way by walking them to their destination.

Employees can access a complete listing of the discounts on the MUHA intranet at http://mcintranet.musc.edu/volunteer/index.htm.

For additional information, contact Contrenia Haynes at 792-7083.

Friday, Feb. 13, 2009

The Catalyst Online is published weekly by the MUSC Office of Public Relations for the faculty, employees and students of the Medical University of South Carolina. The Catalyst Online editor, Kim Draughn, can be reached at 792-4107 or by email, catalyst@musc.edu. Editorial copy can be submitted to The Catalyst Online and to The Catalyst in print by fax, 792-6723, or by email to catalyst@musc.edu. To place an ad in The Catalyst hardcopy, call Island Publications at 849-1778, ext. 201.