University at COM/UMA

Alumni weekend set for March 20, 21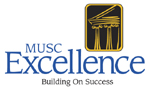 by Jerry Reves, M.D.




Dean, College of Medicine and Vice President, Medical Affairs


As you are all aware, our alumni are a vital component of the College of Medicine. Their referrals and philan-thropic support help ensure our success every day. Our Alumni Affairs and Development staff work very hard to keep our graduates close to the college, and our Medical Alumni Association and Faculty Alumni Liaison Committee members also expend a great deal of effort in this regard. I commend all of their activities on our behalf. They are central to our ongoing drive for excellence.

Our annual Alumni Reunion Weekend is approaching, and we invite you to take this opportunity to welcome our returning College of Medicine graduates. An Alumni CME Conference will be held on the morning of March 21 featuring David Cole, M.D., chair of surgery, and Andrew Kraft, M.D., director of the Hollings Cancer Center, as well as our guest speaker, James Betts, M.D., director of trauma services at Children's Hospital Oakland.

Following the Alumni CME Conference, the Medical Alumni Awards Luncheon will be held, honoring the 2009 Distinguished Alumni Award recipients, Biemann Othersen Jr., M.D., '53, and Grady Hendrix, M.D., '58, along with our 2009 Honorary Alumnus Award recipient, Fred Crawford, M.D.

Registration information can be found at http://alumni.musc.edu/colleges/groups/com_homecoming.pdf.

Advance registration for both events is required. There is no charge for the CME activity, and the Awards Luncheon fee is $25 per person. For information, contact Jeannie Grooms, director of medical alumni affairs, at 792-3433 or groomsj@musc.edu.

We hope that you will take advantage of this opportunity to support our speakers and our award recipients, and to strengthen ties with our returning graduates. Our alumni give back to us in many ways, and it is important for all of us to thank them personally.


Friday, Feb. 20, 2009

The Catalyst Online is published weekly by the MUSC Office of Public Relations for the faculty, employees and students of the Medical University of South Carolina. The Catalyst Online editor, Kim Draughn, can be reached at 792-4107 or by email, catalyst@musc.edu. Editorial copy can be submitted to The Catalyst Online and to The Catalyst in print by fax, 792-6723, or by email to catalyst@musc.edu. To place an ad in The Catalyst hardcopy, call Island Publications at 849-1778, ext. 201.