Medical Center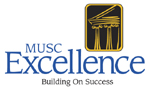 'Making a difference every day'

You make a difference
Last week, medical center employees received an e-mail titled "You Make a Difference," the first of many such e-mails to come. These e-mails, which highlight actual patient comments brought forward by the Press Ganey super users, will be e-mailed to employees and republished in The Catalyst on a regular basis.

"Allyson was the nurse who received our son when he was brought to the unit. We were scared and very upset. Allyson saw that and tried to do everything she could to relieve that worry. She also took care of him the next day, which was a wonderful thing. It did not matter how crazy of a question we asked her, she always tried to find a way to answer it. I thought it was wonderful and very thoughtful that she came by on her day off just to see how he was doing. She does more than her job and goes the extra mile. You are already lucky to have her. She has been very patient and understanding with everything he has been through. There really is no possible way to tell her or you how much we appreciate her."

The nurse who made the difference for this family was Allyson Varner Butler from PICU. Varner Butler modeled MUSC Excellence. MUSC patients and families also express their appreciation by participating in the Press Ganey survey. The goal for the Children's Hospital is the 80 percentile, and as a result of excellent care, the January score achieved the 93rd percentile.

We can all make a difference by providing excellent service and patient care. Never underestimate the difference you can make.

"You Make a Difference" e-mails will feature stories of excellent service and care as a reminder of why we are in the health care business—to serve a purpose, have the opportunity for worthwhile work and make a difference. This is an opportunity for us all to be proud of the excellent service and care that is being delivered by you at MUSC.



Stuart Smith




Executive Director




Get Well Network
The following comments were sent directly from patients in the hospital through the Get Well Network, the interactive in-room television system located in most inpatient rooms.



I wish I had made a list of all the names of people that helped us while we were here, but I didn't. Your people took the time to walk us from place to place so we wouldn't get lost. What more positive response could you ask for! Generally, you go into a hospital somewhere and if you get the right room number you are visiting you are doing well because most people do not want to be inconvenienced, even if that is what they are getting paid to do.





One more thing, I have to have medications and have never had nurses so on the ball getting to me when I need them. They acted like they enjoyed doing it. Seriously, your nurses and your clinical nurse associates just totally went out of their way for my family and me. Just keep up the good work.





Sincerely,




Patricia Chaney






Standard of the Month




Keep all interactions positive and discuss internal issues only with those who need to know.





Quarterly Focus




Always help lost guests find their way by walking them to their destination.





Benefit of the Month




Employee Perks & Discounts Program


Coordinated by MUHA Volunteer Services, this program provides discounts for:

Travel & leisure
Online shopping
Car rentals
Flowers
Banking
Restaurants
Cell phones
Tickets to special events (e.g., Stingrays and Charleston County Parks)
Partnership memberships: (Costco/Sams)
Apartment

Visit http://mcintranet.musc.edu/volunteer/index.htm for a complete listing of discounts. For additional information, contact Contrenia Haynes at 792-7083.



Tops on campus


Patient Satisfaction Banner Awards
2nd Quarter Fiscal Year 2009

Ashley River Tower CT Surgery ranked in the 99th percentile. The team recognized CT Administrative Support Staff for their Support Banner Award.

Thoracic Surgery, Neurosciences and Chemotherapy/Infusion—All three Hollings Cancer Center clinics ranked in the 99th percentile. The team recognized Volunteer Services for their Support Banner Award.

West Ashley Cardiology—West Ashley Cardiology again ranked in the 99th percentile. This team has won the Top Off-Campus Patient Satisfaction Banner Award for six quarters in a row.

Magill Vision Center also earned a Top Off-Campus Patient Satisfaction Banner Award for last quarter.

The Pediatric Orthopaedic Team was recognized as the Top Children's Clinic Patient Satisfaction Banner Award winner. The team recognized the Financial Counselor Team for their Support Banner Award.





Friday, Feb. 27, 2009

The Catalyst Online is published weekly by the MUSC Office of Public Relations for the faculty, employees and students of the Medical University of South Carolina. The Catalyst Online editor, Kim Draughn, can be reached at 792-4107 or by email, catalyst@musc.edu. Editorial copy can be submitted to The Catalyst Online and to The Catalyst in print by fax, 792-6723, or by email to catalyst@musc.edu. To place an ad in The Catalyst hardcopy, call Island Publications at 849-1778, ext. 201.