The Clinical Translational Science Award (CTSA) further catapults South Carolina into the national arena of translational research. This process will enable research to move faster from the lab bench to the bedside, via an exclusive consortium involving the National Institutes of Health.

This award is the result of a collaboration of many, including Kathleen Brady, M.D., Ph.D., and Perry Halushka, M.D., Ph.D.



Kathleen T. Brady, professor and director, Clinical Neuroscience Division; associate dean, Clinical and Translational Research; director, South Carolina Clinical & Translational Research Institute (SCTR).

Brady began her research career conducting basic science in drug abuse mechanisms and received a Ph.D. in pharmacology. She moved into clinical and translational research after finishing her psychiatry residency in 1989. Recent research activities involve investigating mechanistic connections between stress and substance use disorders, and translating empirically-based treatments from academic medical centers to front-line treatment settings.

Brady is principal investigator of the Southern National Institutes on Drug Abuse Clinical Trials Network. This program conducts clinical trials of substance abuse treatments in front-line treatment settings. She is the center director for one of eleven Specialized Centers of Research on Sex and Gender Factors Affecting Women's Health, designed to forge connections between basic and clinical researchers studying gender-based differences in substance use disorders. In 2005, Brady was appointed associate dean for clinical and translational research, and director of the General Clinical Research Center. In 2006, she became director of the SCTR Institute to pursue CTSA, the successor program to GCRC.

From 1994-2004, she was director of the Addiction Psychiatry Fellowship Program and continues to mentor post-doctoral fellows and faculty. In 2001, Brady received the Betty Ford award for contributions to research on women's issues in substance abuse. She is currently president of the American Academy of Addiction Psychiatry.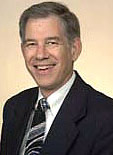 Perry V. Halushka, professor, pharmacology and medicine; dean, College of Graduate Studies; co-director, SCTR.

Halushka received his Ph.D. in 1967 and his medical degree in 1970 from the University of Chicago. After a postdoctoral fellowship at the National Institutes of Health (NIH), he joined the MUSC faculty. Halushka helped write MUSC's first General Clinical Research Center grant in 1974, the predecessor of the current CTSA program.

In 1987, he was appointed director of the Medical Scientist Training Program (MSTP). He has built MSTP from six to 50 students and achieved programmatic NIH funding, making it one of the country's more elite programs. In 2000, he was named dean of the College of Graduate Studies. As dean, Halushka has increased the number of training slots for graduate students from two to 64.

Halushka is internationally known for his research in the role of prostaglandins and thromboxanes in platelet functions and cardiovascular disease. He has published more than 200 peer-reviewed scientific articles and more than 50 book chapters and articles. He has received many awards, notably the first Pharmaceutical Research and Manufacturers of America Foundation Clinical Pharmacology Award in Excellence.

In addition, he is a practicing physician serving difficult-to-treat hypertensive patients for more than 30 years. Halushka is also an attending physician at the Ralph H. Johnson Veterans Administration Medical Center in Charleston.








Friday, July 17, 2009