Editor's note: Welcome to the Global Health page. The purpose of this feature is to raise awareness of global health issues with an academic spirit to help improve the quality of care provided to patients. E-mail globalhealthnews@musc.edu.


by Vanessa Mercee Vargas
College of Graduate Studies

The Republic of the Philippines is an archipelago in Southeast Asia comprising 7,107 islands categorized broadly into the Luzon, Visayas, and Mindanao regions, with Manila as the capital city. Development and industry is uneven, centering mostly on urban areas particularly Metro Manila in Luzon.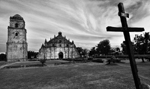 About 80 percent of the population is Roman Catholic. However, Filipinos also are Protestants, Muslims and Buddhists.

The Philippines is the world's 12th most populous country and has an estimated population of about 92 million people with an additional 11 million Filipinos overseas worldwide. Sustainable population growth is one of the biggest problems affecting their health system, education and other services. Predominantly Catholic, the country only supports "natural" birth control. Artificial birth control is frowned upon or even seems foreign to rural areas where people are mostly farmers and fishermen.

Recently, heated debate over a reproductive health bill to provide government-funded family planning, contraceptives, and sex education has the country divided. The fact that this bill is being debated and has reached Congress is a sign that cultural change is taking place and people are becoming more open and progressive.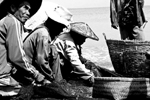 The glaring differences between urban and rural areas are not only reflected on life style, education and industries, but on health care as well. The major hospitals are usually located in the greater Manila area and are mostly private. Cost of health care may seem cheap to foreigners, but to the majority of the population, it is not as affordable. In some of the deep rural areas, because of the scarcity of clinics and hospitals, some people consult albularyos or "quack" doctors that make use of traditional medicine that most of the time associates diseases with supernatural forces.

The migration of health care practitioners, especially nurses and doctors, is a growing national concern. The country is training health care professionals beyond the country's capacity to provide opportunities for practice. Because of the promise of better opportunities, people would try their luck in the cities, resulting in overpopulation and crowding.

Despite the poverty and ignorance that is widespread in the country, Filipinos are still generally happy, content, and joyful in the simple things and comfort in the warmth of family and friends. Filipinos are known for their familial ties and extend it to others; thus the famous Filipino hospitality.

Because of the Philippines colorful history, Filipino culture is a combination of Eastern and Western cultures influenced by Spanish, American, Chinese and other Asian nations. The Philippines is rich in natural resources, with its beautiful beaches, stunning landscapes and rich terrestrial and marine biodiversity. With its rare scenic views, rich culture and friendly people, the Philippines is truly the Pearl of the Orient.

Facts about Philippines

Regarded as the "text capital of the world." About 350 to 400 million SMS (short message service) or text messages are sent daily by 35 million cell phone subscribers in the country, which is more than the total daily text messages sent in the U.S. and Europe, together
Clinician's corner
A 25-year-old male was swimming at a beach in the Philippines when he suddenly experienced excruciating pain in his leg. He subsequently lost consciousness, turned blue, and became very stiff. He was pulled to shore by friends where CPR was initiated. The most likely marine hazard responsible for this man's symptoms is:
A) Sea snake
B) Corals
C) Stingray
D) Box jellyfish

The correct answer is D, box jellyfish, a mid-sized species that appears seasonally in tropical Indo-Pacific and along the north coast of Australia. These jellyfish are known for their extremely powerful venom which can be fatal (mortality 15 to 20 percent). Death may result from hypotension, cardiac arrest, and respiratory paralysis. Treatment of marine envenoming in general requires identification of the species and immediate removal of retained spines or nematocysts. Removal of most jellyfish nematocysts and tentacles can be facilitated by the application of vinegar. Antivenin is available for box jellyfish stings and must be administered rapidly.

Announcements
Haitian Relief
Students will be collecting for Water Missions International from noon to 1 p.m. Monday through Friday in the University Hospital.

International Tax Seminar
There will be an international tax question and answer seminar from 5:30 to 7 p.m., Feb. 11 in the Harper Student Center Auditorium. Light dinner will be served.


Visit http://www.musc.edu/international.

Friday, Jan. 29, 2010