Global health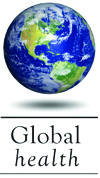 South Korea: TKM works to restore body balance




by Jungsoon Choi




Biostatistics & Epidemiology


South Korea, with the official name the Republic of Korea, is located on the south part of the Korean Peninsula. The population of South Korea is about 49 million and its official language is Korean, which was promulgated by Sejong the Great in the 15th century. Ethnically, South Korea is one of the most homogeneous countries in the world with more than 98 percent of inhabitants having Korean ethnicity.

Traditional Korean Medicine (TKM) is getting popular worldwide, and many people from around the world have visited Korea to get health treatment services. The basic principle of TKM is that all body organs are interconnected by channels so illness is not a problem with a particular part of the body but rather an imbalance of energy in the entire body. Thus, the goal of TKM is restoring balance in the body.

TKM originated in ancient times, about 5,000 years ago. TKM has been influenced by Chinese medicine, but it also has developed its own features. In 1613, Jun Heo wrote "Donguibogam," consisting of 25 volumes, which is one of the famous medicine books in Korea. This book presented not only the Korean medical theories of the time but also medical theories from all over East Asia. It covers how to prevent disease and serves as the basis of medical practices and also introduces healthy foods. In 2009, "Donguibogam" was added to the world heritage List of UNESCO, which was the first time ever for a medical book. This book has spread to East Asia and still is widely used as one of the main textbooks for modern traditional Korean medical students.

In the 19th century, the Sasang typology, written by Jae-ma Lee, divided people into four different types based on their traits and emotion, and developed treatments for each type. This explained the individual differences in behavioral patterns, physical characteristics and susceptibility to a certain disease based on their bio-psychological traits. This Sasang typology is a unique theory in TKM and has been used as a major treatment regimen.

There are several treatments in TKM, such as herbal medicine, acupuncture, moxibustion, aroma therapy, and meditation. Recently, many studies in TKM have demonstrated therapeutic effects, its underlying mechanism and the association with genetic variations.



Facts about South Korea



The annual birth rate is approximately nine births per 1,000 people, which is the world's lowest rate.
South Korea has the world's highest estimated national IQ, with leading rankings in mathematics, science, problem solving and reading, as declared by the Organization for Economic Co-operation and Development.
When the first night of the new year comes, everybody hides their shoes. This is because there is a belief that a ghost will come down and try on everyone's shoes. If the ghost finds a pair it likes, it will take them. It is thought that the owner of the shoes will then have bad luck for the whole year.
Clinician's corner


One of your patients is traveling to S. Korea to visit friends and relatives. He asks about his chances of becoming infected with avian influenza H5N1 during his trip and wants to know how to protect himself. Which of the following statements about avian influenza is not correct?

A. It has been confirmed in S. Korea in birds
B. Currents influenza vaccines are protective
C. Oseltamivir is effective
D. Well-cooked chicken is safe to eat

The answer is B. Current incluenza vaccines do not protect against avian influenza. To protect exposure to this virus, it is recommended to avoid live animal markets and poultry farms where direct contact with the birds and their secretions is a big risk. Treatment with the antiviral oseltamivir is effective, especially if started early in the course of infection.



Upcomng Events



New! International Book Club


Begins at 6 p.m., Oct. 6
Harper Student Center Library, Suite 224 Open to all MUSC students and postdocs



Charleston History Walking Tour


7 -9:30 p.m., Oct. 14
Meet at the Circular Fountain downtown
$10 tickets on sale now in Student Programs Open to MUSC internationals



Fright Nights @ Boone Hall


7 p.m., Oct. 17
Meet at Boone Hall Farms Field
$8 tickets on sale Oct. 4, Office of Student Programs Open to MUSC internationals

Visit http://www.musc.edu/international or Facebook: MUSC International Programs

Friday, Oct. 1, 2010

The Catalyst Online is published weekly by the MUSC Office of Public Relations for the faculty, employees and students of the Medical University of South Carolina. The Catalyst Online editor, Kim Draughn, can be reached at 792-4107 or by email, catalyst@musc.edu. Editorial copy can be submitted to The Catalyst Online and to The Catalyst in print by fax, 792-6723, or by email to catalyst@musc.edu. To place an ad in The Catalyst hardcopy, call Island Publications at 849-1778, ext. 201.