Women's centers offer convenience

Women's Health at Northwoods will host an open house to showcase its remodeled North Charleston OB/GYN office from 2 to 5 p.m. Saturday, Nov. 6 at 2070 Northbrook Blvd., Suite B9.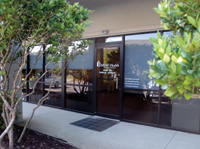 "Changing what is possible in women's health is not limited to the MUSC main campus downtown," said David Soper, M.D., vice chair of business and clinical affairs and division director for benign gynecology and general obstetrics.

"We wish to offer the best in care and innovation to all of our Charleston area patients by making their visits more convenient by being closer to home and work. To this end, we have outreach sites in Mount Pleasant, West Ashley and North Charleston. The North Charleston site serves our most diverse population and has a unique multicultural staff and clientele. We believe this enriches the overall health care experience and leads to improved patient satisfaction."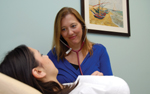 MUSC Women's Health at Northwoods Medical Director Dr. Angela Savatiel examines a patient.
Angela Savatiel, M.D., Northwoods medical director, said that the staff is sensitive to the diversity of the community.

"We want our patients to know that we respect that. We offer each patient the time and attention she deserves, whether she is a grandmother born and raised in Charleston who needs her regular, well-woman exam, a military wife who just moved here and found out she is expecting or an immigrant who doesn't speak English. Because of the smaller size of our staff, we get to know our patients really well, and they will tell you they feel very comfortable interacting with our staff and providers."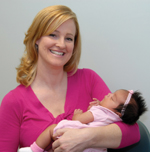 Certified nurse midwife Anne Brand holds a patient's baby during a postpartum checkup.
Savatiel said patients aren't just a number. "We pride ourselves on the individualized attention we offer to each patient."

Open house events will include giveaways, food and children's activities.


For information, call 876-0880 or visit http://www.MUSChealth.com/northwoods.


Friday, Nov. 5, 2010

The Catalyst Online is published weekly by the MUSC Office of Public Relations for the faculty, employees and students of the Medical University of South Carolina. The Catalyst Online editor, Kim Draughn, can be reached at 792-4107 or by email, catalyst@musc.edu. Editorial copy can be submitted to The Catalyst Online and to The Catalyst in print by fax, 792-6723, or by email to catalyst@musc.edu. To place an ad in The Catalyst hardcopy, call Island Publications at 849-1778, ext. 201.