Four MUSC professors were selected to receive the 2010 MUSC Foundation Teaching Excellence Award for their extraordinary accomplishments and teaching methods.

Elaine Amella, Ph.D., R.N., College of Nursing; Ruth Stockdell Conner, Ph.D., R.N., College of Nursing; Michael Kern, Ph.D., College of Medicine and Dental Medicine; and Rochelle Hanson, Ph.D., College of Medicine, will receive their awards, which includes $3,000, during the Faculty Convocation in August.

"These recipients deserve our highest praise for the contributions they have made and continue to make to our educational mission. They serve as role models for all of us who are fortunate enough to spend our careers in academia. It is clear they are also role models for the scores of individuals they have motivated, enlightened and prepared to be outstanding health professionals."
--Dr. Darlene Shaw


---
Elaine Amella, Ph.D., R.N.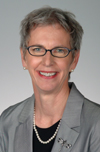 Educator-Mentor Scholarship-Academic
Amella, professor of nursing, has been described as a "mentor of mentors" by an associate in the College of Nursing (CON), and has counseled many CON faculty at some point in their careers.

"Dr. Amella was my mentor as I traversed the complexities of balancing teaching, research and service to achieve department chair status," explained colleague Teresa Kelechi, Ph.D., R.N., chair of the Department of Nursing, in her nominating letter. "She is THE educator-mentor exemplar in the College of Nursing."

She joined MUSC's faculty in 1999 as an assistant professor and has taken on many leadership roles, including directing the Ph.D. in Nursing program and CON's Community Health Partnerships Center, and serving as associate dean for research and evaluation.

Amella's work and contributions to nursing have earned her local, state and national recognition.

Amella is a two-time recipient of the college's Golden Apple Award and was named Outstanding Ph.D. faculty member. She earned the Palmetto Gold Award from the South Carolina Nurses Foundation and the Dean's Alumni/ae Award for Professional Contribution from Pace University. She is a fellow in the American Academy of Nurse Practitioners, Gerontological Society of America and American Academy of Nursing.

In addition to her current faculty position, she also is a visiting professor in the School of Nursing and Midwifery at the University of Sheffield in Great Britain.


---
Ruth Conner, Ph.D.(c), R.N.
Developing Teacher

Stockdell Conner, an instructor in the College of Nursing (CON), credits her current status as a doctoral candidate with helping her to teach others.

"I truly understand the challenges of balancing a career, academic and personal responsibilities," she explained in her philosophy of education, of which humor plays a major role. "The most rewarding experience for me is when I am in the clinical setting with the students, and they are able to witness a patient smiling or laughing because of something I said or did."

She brings to her students a wealth of personal experience, having worked as a travel nurse at hospitals in Nevada and Florida and as a staff nurse at Richland Memorial Hospital in Columbia and MUSC. Until recently, she served as a per diem nurse on Medical University Hospital's Transplant Service.

This merger of clinical experience with her doctoral requirements enables Connor to stimulate her own students in an uncommon manner. "This current knowledge of nursing practice allows her to invigorate classroom content with actual case studies and to pepper the class with problem-solving questions," said Nancy Duffy, DNP, R.N., CON director of undergraduate programs, in supporting Connor's nomination. "She is able to communicate a sense of hands-on, real-time connectedness with patient care. The students recognize and appreciate the practitioner-teacher experience."


---
Rochelle Hanson, Ph.D.
Educator-Mentor Clinical-Professional

Hanson, professor and director of clinical services for MUSC's nationally recognized Crime Victims Treatment and Research Center (CVRC), has earned the respect and admiration of colleagues, trainees and patients alike. In the painfully emotional field of child trauma, she is considered one of America's preeminent authorities.

"By every measure, Dr. Hanson is simply a marvelous educator and mentor to young health care professionals," said Dean Kilpatrick, Ph.D., Distinguished Professor and director of the CVRC and Ben Saunders, Ph.D., professor and CVRC associate director. "She is absolutely dedicated to her students and trainees, their learning and their professional development."

One case, as described by a former intern, Cameo Borntrager, Ph.D., demonstrates her dedication to those under her mentorship and the patients and families she serves. "I was working with a mother whose child was a victim of incest, and the mother had limited emotional support as well as concerns regarding how treatment may affect her child," explained Borntrager, now an assistant professor at the University of Montana. To show support for the family, Hanson suggested the intern accompany them to a crucial court hearing, and she herself went. "I went on to successfully complete treatment with the family and the child was functioning as a typically healthy youngster by the end of therapy," Borntrager said in supporting Hanson's nomination. "This was one example of many in which Dr. Hanson went above and beyond the 'call of duty' in terms of mentorship."

Hanson joined the MUSC faculty in 1992.


---
Michael Kern, Ph.D.
Educator-Lecturer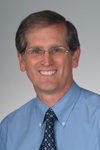 Described as one of MUSC's "bright stars," Michael Kern, associate professor in the Department of Cell Biology and Anatomy with a joint appointment in the College of Dental Medicine, is supported in his nomination by Dental Medicine's four class presidents ranging from 2010 to 2013 representing more than 200 students.

"Dr. Kern has always displayed integrity, responsibility and fairness while providing the highest quality instruction," the presidents said in their letter of support. "He is the educator that all in the teaching profession should strive to become."

Students are impressed with Kern's commitment to provide the answers to questions he does not readily know at the earliest possible time. Rather then wait until the next class period, he informs his students by e-mail the same day he is asked the question, giving them the answer and full explanation.

Dental students ranked Kern first out of 72 educators who taught them during calendar year 2009, despite the complexity of his subject— microanatomy-histology-embryology.

"He utilizes the innovative teaching methodology and information technology most effectively as a teacher and has earned accolades from students of his innovative teaching expertise," said Tariq Javed, CDM's associate dean for academic and student affairs, in nominating Kern.

Kern joined the MUSC faculty in 1995.



Friday, May 21, 2010