Global health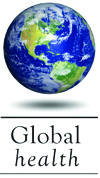 Mexico—Medicine after the Revolution




by Leticia Reyes and Ricardo Moreno




MUSC Regenerative Medicine and Cell Biology


After the Mexican Revolution in 1910, Mexican physicians quickly adapted to the new way of thinking and induced fundamental changes in medicine, education and science.

These changes were associated with the creation of several medical institutions. The first was the Department of Cardiology in 1924, which was headed by Ignacio Chavez, M.D., and, in 1944, the new National Institute of Cardiology of Mexico was created. This institute was the first of its kind in the world to focus on cardiac medical research and teaching. It was also the first institute to garner international status.

Chavez used murals painted by the famous Mexican muralist Diego Rivera displayed on the entrance of the main building in the institute to show the cardiology history starting from the time of Galen. Agustin Castellanos, M.D., established Intracardiac Catheterism, the procedure of passing a catheter through the lumen of an artery and injecting contrast media to get a clear image of the heart. This technique was later modified by Swedish cardiologists and currently is known as angiocardiography. The prestigious school of electrocardiography surged in this institute, gaining worldwide recognition, under the direction of Demetrio Sodi Pallares, M.D., and Enrique Cabrera, M.D., and foreign collaborators.

The School of Pathology and Anatomy developed under the leadership of Isaac Costero, M.D., as did the School of Physiology with Arturo Rosenblueth, M.D., a pioneer in cybernetics and the founder of the Center of Scientific Research and Advanced Studies, which has international status. In 1950, pediatric cardiology became a recognized strength in Mexico because of the knowledge of Jorge Soberon, M.D., and Jorge Espino-Vela, M.D., and the revolutionary studies related to the embryological development of the heart by Maria de la Cruz, M.D.

De la Cruz was the first to show that the ventricles are anatomical units, not embryological units. De la Cruz is perhaps best known for her elegant in-vivo mapping studies. Her investigations with Ricardo Moreno, M.D., showed that the tubular heart is constituted only by the primordial apical, trabecular regions of both ventricles and that new cellular populations are added at both ends of this primitive heart. Although de la Cruz was a morphologist, the last decade of her life was focused on the integration of the morphological changes with the underlying molecular and biochemical mechanisms, with the collaboration of Roger Markwald, M.D., of MUSC, who is one of the best in his field. Together, they wrote the book "living morphogenesis of the heart."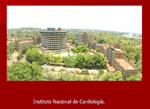 The Instituto Nacional de Cardiologia was the first hospital in the country to use the Gore Helex Septal Occluder for the transcatheter closure of an atrial septal defect. Department chief, Dr. Carlos Zabal, and Dr. Jose Garcia Montes achieved the milestone procedure in March.



The National Institute of Cardiology of Mexico, has been a seminal leader in the field of cardiology with accomplishments that have attracted national and foreign cardiologists of international stature.
Facts about Mexico
In the fourteenth to sixteenth centuries, the Aztecs used the poinsettia leaves to dye fabric for clothing and the sap for medicinal purposes, including to help control fevers.
Dr. Joel Roberts Poinsett, an amateur botanist and first United States ambassador to Mexico, introduced the plant that became known as the poinsettia to this country.
Clinician's corner


A 30-year-old female traveled to Guadalajara, Mexico, for a two-week vacation. About a week into her vacation, she became ill with abdominal cramping, mild nausea, and nonbloody diarrhea. The most likely cause of her symptoms is which of the following pathogens:
A) Giardia lamblia
B) Entamoeba histolytica
C) Shigella dysenteriae
D) Enterotoxigenic Escherichia coli
E) Norwalk virus
The correct answer is D, Enterotoxigenic E. coli or ETEC, which is one of the most common etiologies of traveler's diarrhea, especially in Latin America. Transmission usually occurs via contaminated food or water. Onset of diarrhea is often abrupt after a 14-50 hour incubation period. As with any diarrheal illness, fluid replacement is the principal component of treatment. A quinolone antibiotic such as ciprofloxin can also be used to shorten the duration of diarrhea.



Announcements




International Peace Day


Sept. 21
Visit http://www.internationaldayofpeace.org



Charleston Peace One Day


Sept. 19: Charleston Peace One Day is devoted to creating more peaceful communities through educational programs and community activities that teach children and adults how to use non-violent conflict resolution tactics in order to solve conflicts in their life. Visit http://www.cp1d.org.



Oyster Roast and Fun Night


MUSC internationals and families
6 to 8 p.m., Sept. 29, Redeemer Presbyterian Church, 43 Wentworth St., downtown Charleston



International Book Club


Held from 5:30 to 6:30 p.m., Oct. 6, Suite 224 Harper Student Center. First selections from 'Ourselves Among Others—Readings from Home and Abroad' by Carol Verburg. All MUSC students and postdocs are invited.

Visit http://www.musc.edu/international


Friday, Sept. 3, 2010