Four faculty members will be honored for teaching excellence at MUSC's annual Faculty Convocation at the beginning of the 2011-12 academic year on Aug. 23.

The faculty members are: Amy Thompson, Pharm.D., Developing Teacher; Gene Burges, M.D., Ph.D., Educator-Lecturer; Teresa Kelechi, Ph.D., Educator-Mentor: Academic-Scholarship; and Julius Sagel, M.D., Educator-Mentor: Clinical-Professional.

Presented for the first time in 1995, these university-wide teaching awards were proposed as part of MUSC's Educational Strategic Plan. In addition to a commemorative medallion, each recipient will receive a cash award from the MUSC Foundation.

"These recipients deserve our highest praise for the contributions they have made and continue to make to our educational mission," said Darlene Shaw, Ph.D., associate provost for education and student life. "They serve as role models for all of us who are fortunate enough to spend our careers in academia. It is clear they are also role models for the scores of individuals they have motivated, enlightened and prepared to be outstanding health professionals."

Julius Sagel, M.D.
Educator-Mentor Clinical-Professor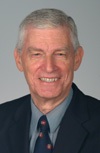 Sagel, professor of medicine in the Division of Endocrinology, Diabetes and Medical Genetics, earned his medical degree at the University of Cape Town, South Africa in 1964. He joined the MUSC faculty in 1975.

According to letters of support for the award, Sagel brings a strong sense of humility to both his clinical and academic activities that resonates exceptionally well with students and colleagues alike.

"Dr. Sagel is one of the rare individuals whose influence is so positive that his persona has become a facet of how people view MUSC as an institution," said one colleague who trained under Sagel. "For Dr. Sagel, it is always an honor to teach young physicians and care for patients. He is at once one of the most formidably intelligent and approachable of teachers. He shows his humbleness in his reverence for the Veteran patients he treats and the students he teachers."

Another colleague who was a student of Sagel's began keeping a small binder of notes based on his sessions with the physician. Now, as a faculty member, he adds notes to his binder following his meetings with Sagel "in the hope that I will someday be … as good as he is."

Sagel has received five Golden Apple awards and five Department of Medicine Attending Physician of the Year awards. Among his other honors, he was named MUSC Master Teacher in 2007 and Teacher of the Year by the College of Medicine in 2009.
Teresa Kelechi, Ph.D., R.N.
Eductor-Mentor: Academic—Scholarship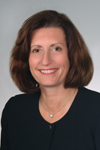 Kelechi graduated with a Bachelor of Science in Nursing from Kent State University in 1981, subsequently earning her master's in Gerontological Nursing in 1984 from Case Western Reserve University and her doctorate in 2001 from MUSC. In 2009, she became department chair for the College of Nursing and a year later was promoted to associate professor with tenure in the college.

A theme running through the letters of support for Kelechi is that of a devoted mentor and friend who provides constructive criticism when necessary and high praise when earned. When the formal mentor-student relationship ends, an informal bond continues, as former students still seek her counsel, not only professionally but in dealing with life's challenges as well. "I called her at 1 a.m. on my break, and guess what, she was awake, answered the phone, and helped me get through a difficult time," states a nurse and former student.

When not counseling students face-to-face, Kelechi can be observed talking to other contacts through Skype or other means, prompting one colleague to "wonder where she finds all these students as they're clearly not all from the College of Nursing or even from MUSC!"

Kelechi's mentoring has not been limited to professional issues; she has also served as a coach in the Healthy Charleston Challenge.

Among her awards are the Teaching Excellence Award for Developing Teacher in 2005, the Golden Lamp Award for Teaching Excellence in Undergraduate Education in 2004 and the U.S. Professor of the Year for South Carolina, also in 2004.
Amy Thompson, Pharm.D.
Developing Teacher


Thompson, who earned her Pharm.D. from MUSC in 2005, joined the MUSC faculty in 2007 as an assistant professor.

Students and colleagues alike describe Thompson's enthusiasm for teaching and the excellent rapport she has with anyone seeking her advice.
She teaches her students to be individual thinkers and to constantly seek self-improvement. "If she does not know something in a certain area, she is quick to look the information up to inform not only herself but those who are learning under her," said one pharmacy resident. "I admire this quality because this attitude shows me that learning does not stop once you get your degree." That quality is demonstrated also by Thompson's recent certification as a diabetes educator.

Her teaching—and the respect she gets—extends beyond the classroom. She has been involved with various health clinics in the Charleston area, including the Community Aid, Relief, Education and Support (CARES) Clinic in Mount Pleasant.

Other honors include the South Carolina College of Pharmacy Teacher of the Year award in 2010, chosen by the student body.
Gene Burges, M.D., Ph.D.
Educator-Lecturer


Burges did her undergraduate work at Vanderbilt University and obtained a medical degree and a doctorate of philosophy degree in Microbiology and Immunology from MUSC, both in 1983.

She spent 17 years in private practice, participating as an attending physician in dermatology clinics and lecturing at MUSC. She joined the faculty full-time in 2005 where she currently is an associate professor with dual appointments in dermatology and in microbiology and immunology. She also is chief of dermatology at the Ralph H. Johnson VA Medical Center.

Holding one's attention during a lecture and making it interesting are difficult tasks, yet Burges continually gets high marks for her presentations. At times it can go beyond holding one's attention; it can change the course of a career.
"I had just left the Navy's bomb squad and was sure I was going to be a 'tough guy' physician: emergency medicine, orthopedics, perhaps general surgery," wrote one fourth-year student in his letter of support. That changed after he sat in one of her lectures, and subsequent encounters with Burges "snowballed into the passion that I have for dermatology today."

Burges, adds a colleague, often goes beyond the lecture hall and adds workshops with dermatology patients so students see firsthand various skin conditions. She then sends personal thank-you notes to the patients involved.
Among her other honors is a Golden Apple award and several nominations for Faculty Excellence awards.