PEOPLE
Ted Meyer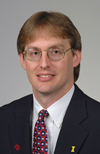 Ted Meyer, M.D., Ph.D., assistant director, Department of Otolaryngology, was appointed to the Alexander Graham Bell Association for the Deaf and Hard of Hearing board of directors. Meyer is a practicing neurotologist and also directs the MUSC Otolaryngology Residency Program and the Cochlear Implant Program.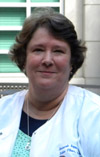 Debbie O'Rear
Debbie O'Rear, R.N., nurse manager, Resource Support Center, was selected as MUSC College of Nursing Alumna of the Year for 2011. O'Rear received the award at the Alumni Homecoming Awards Ceremony April 8.


Carlos Salinas
Carlos Salinas, DMD, professor, Department of Pediatric Dentistry and Orthodontics, College of Dental Medicine, was elected as a distinguished scholar-member of the National Academies of Practice. NAP was founded in 1981 in recognition of the need for interdisciplinary collaboration in health care and includes practitioners and scholars from all of the primary health professionals.



EVENTS
Melanoma Awareness Booth
Visit the melanoma awareness booth from 10 a.m. to 2 p.m. May 9 near Starbucks in the university hospital. Phyllis DeCoursey, R.N., sarcoma and melanoma coordinator, Hollings Cancer Center, will answer questions about the disease and skin cancer.

Crohn's & Colitis Walk
The annual Take Steps for Crohn's & Colitis walk will be held from 4 to 7 p.m. May 14 at Joe Riley Stadium. The event will include music, food and children's activities. Visit http://www.cctakesteps.org or call 876-7213.

Adopt-A-Highway
Charleston County Adopt-A-Highway, coordinated by Community Pride, will hold its next litter cleanup May 14.
Call Angela Crouch at 722-5940, ext. 112 or e-mail acrouch@clemson.edu.
StaffPicks
GreatRead
"Campus History Series: The Medical University of South Carolina" by Susan Dick Hoffius, Department of Library Science and Informatics, and E. Brooke Fox, Waring Historical Library. Hoffius and Fox have compiled a selection of photographs that tell the story of not just the university but also the people who have improved the health of South Carolinians for nearly two centuries. Available at local retailers, online bookstores or through Arcadia Publishing at http://www.arcadiapublishing.com or (888) 313-2665. The Medical University of South Carolina, $21.99, Arcadia Publishing.
Reviewer: Kim Draughn, Public Relations
HealthTip
Collards is an excellent source of cancer preventive agents known as isothiocyanates. This class of natural compounds is most concentrated in crucifers and has high promise in the laboratory in inhibiting many forms of cancer. Not a fan of collards, then try kale, cabbage, or broccoli. —Dr. Michael Wargovich, Hollings Cancer Center
QuickSurvey
MUSC Employee Wellness is conducting a survey on commuting to MUSC. The survey should take less than a minute to complete. Visit http://www.surveymonkey.com/s/CRKF2Y8.
Your Reflections?
If you have a book or website you'd like to review or recommend to colleagues, send in your reflections to: Dawn Brazell at brazell@musc.edu.