MUSC College of Medicine was among the 10 most popular medical schools in the country according to a May U.S. News & World Report. The rankings were based on the percentage of admitted students who choose to enroll in a specific program. The College of Medicine, which ranked eighth overall, had an enrollment of 156 students or 73.9 percent of 211 accepted students who chose to attend the school in the 2010-2011 academic year.

MUSC also ranked 73rd in U.S. News' rankings of top primary care programs and 91st among medical school research programs. The University of Kansas Medical Center took the top spot with 176 or 82.2 percent of 214 students who committed to attend the institution during the 2010 academic year. Only the University of Washington School of Medicine placed in the top 10 rankings of medical school research programs. Two schools, Washington and the University of North Carolina-Chapel Hill School of Medicine, were among the most popular schools that attained the top 50 of that ranking.

College of Medicine Dean Etta D. Pisano, M.D., praised college faculty and staff for this achievement. "This ranking is a wonderful reflection of our program and our admissions staff who work very hard to recruit the best possible students to MUSC."
New pediatrics chair


Rita M. Ryan, M.D., was named chair of the Department of Pediatrics. Ryan, who received her medicine degree and completed her residency in pediatrics at SUNY-Upstate, is professor of pediatrics, Pathology and Anatomical Sciences and Gynecology-Obstetrics at State University of New York (SUNY)-Buffalo, where she serves as chief of the Division of Neonatology, director of the Neonatal-Perinatal Medicine Fellowship Program and director of the Center for Developmental Biology of the Lung. Ryan did her fellowship in neonatal-perinatal medicine at the University of Cincinnati/Cincinnati Children's Hospital Medical Center. She has an extensive research background and is principal investigator of the National Heart, Lung and Blood Institute (NHLBI)-funded Prematurity and Respiratory Outcomes Program and site principal investigator of the NHLBI-funded Trial of Late Surfactant. Ryan will begin July 1.


Senior associate dean for research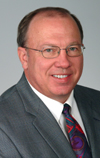 Craig Crosson, Ph.D., professor of ophthalmology, is the senior associate dean for research in COM.

Crosson previously served as vice chair of research in the Department of Ophthalmology. He came to MUSC in 1998 as a retinal researcher specializing in glaucoma research and ophthalmic studies. Crosson has been charged with implementing the college's research strategic plan and guiding the college's new bridge funding program, which will help support investigators with clinical and basic science research programs who've had a lapse in grant support. He began working in this position March 1.

Associate dean for admin, planning


Bob Marriott joined the College of Medicine as the new associate dean for administration and planning effective March 1. His immediate focus will be on the implementation of a space allocation and management process for the college. Marriott has experience in space management and administration in institutions of higher education.

Executive senior associate dean for clinical affairs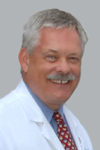 Jack Feussner, M.D., Distinguished University Professor, was named to the new position of executive senior associate dean for clinical affairs March 15. Feussner, former chair of the Department of Medicine, will help lead and manage the clinical mission of COM. He will help set organizational priorities and guide development moving towards a more fully-integrated health care system, which will include a clinically integrated physician network to better position the institution for health care reform. Richard Silver, M.D., Distinguished University Professor, Division of Rheumatology and Immunology, is serving as interim chair of the Department of Medicine while a search is conducted.

Chief strategic officer for clinical enterprise


Mark Lyles, M.D., a 1993 College of Medicine alumnus and former chief resident of MUSC's Department of Internal Medicine, assumed the new role of chief strategic officer for the MUSC Clinical Enterprise as of May 7. He will be responsible for management of MUHA/COM affiliations with other health care systems and hospitals, will assist with the identification and formation of selective physician partnerships, and will be the primary person charged with the implementation of clinical outreach. Most recently, Lyles has worked at the Association of American Medical Colleges as senior director of health care affairs, where he guided institutions in implementing innovative care delivery and payment models and managed a forum for chief strategy and innovation officers at academic medical centers to discuss and share best practices.

Senior associate dean for children's health outreach


Phil Saul, M.D., professor of pediatrics and director of the Division of Pediatric Cardiology and the Children's Heart Program of South Carolina, has been named to the new position of senior associate dean for children's health outreach effective July 1. Saul will play a significant role in the leadership and management of pediatric outreach.