It's amazing what employees will do for a little extra money.
Just ask Catherine Sandifer, an accountant/fiscal analyst II with the Department of Pediatrics, who came up with the idea for her department to do a Biggest Loser contest a few months back.

"My husband told me that someone was thinking of starting a biggest loser program at his office. I thought it was a fantastic idea and started asking around the office to see if anyone was interested. The idea received some mixed reviews, but once we had a real plan in place it caught on quickly."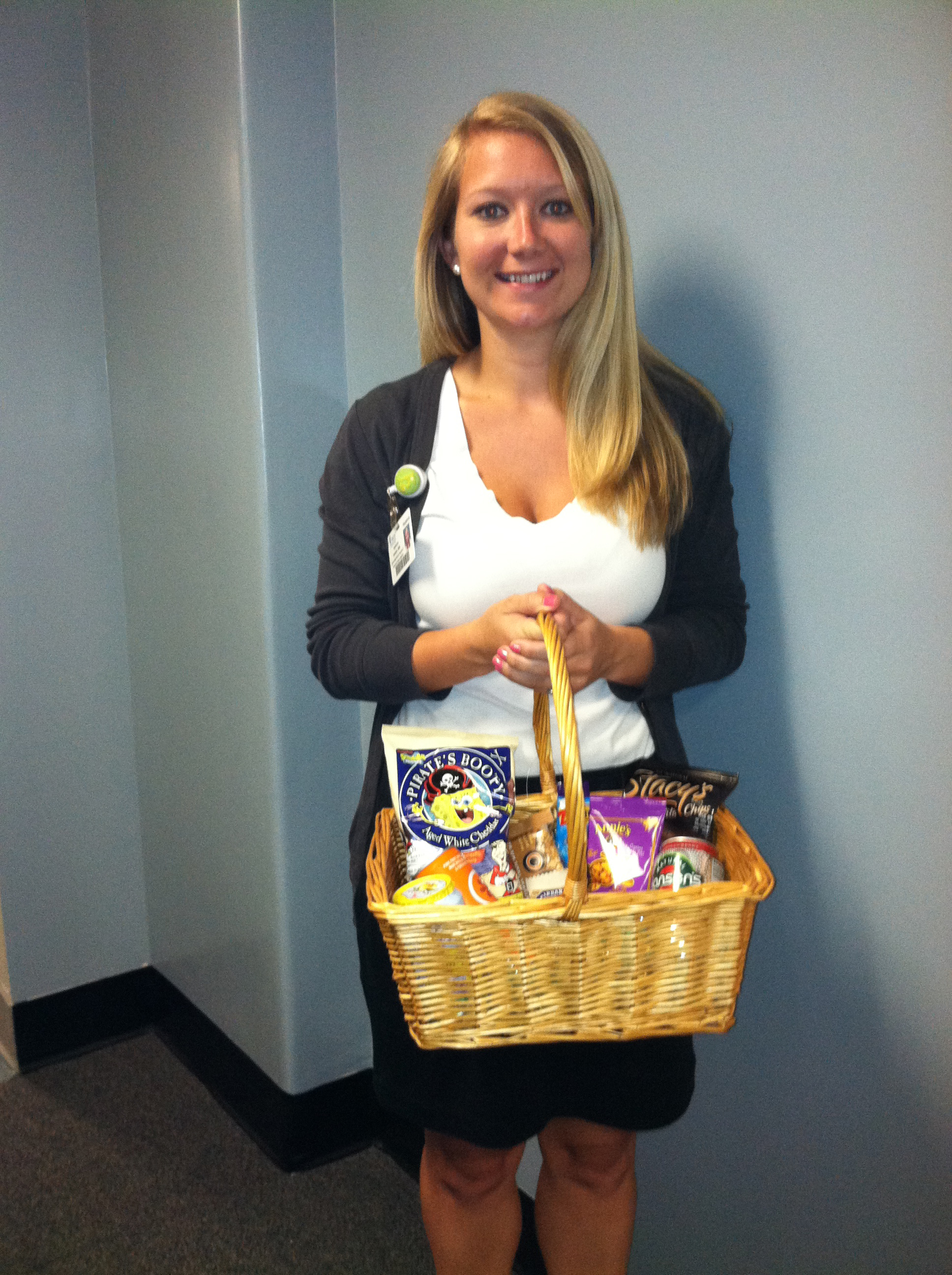 Katie Castello won first place in the Department of Pediatrics weight-loss contest.
The first weigh in was Feb. 28, which also included an analysis with a body mass calculator in case anyone wanted to track that measurement as well. No stranger to tracking numbers, Sandifer conducted weekly Friday weigh-ins during a 10-week period and then notified the group. Participants agreed to weigh in weekly and pay for pounds gained.

Having to pay helped inspire people, she said. She sent out emails each week with the results, the amount in the prize fund and general dieting tools and tips.

"Some of the tips I searched were on fitness/diet sites, but for the most part people were just sharing what worked for them. I sent the group a blank copy of the spreadsheet that I was using to track our percentages so that everyone could track their own progress. As the coordinator I kept the updates and emails positive and encouraging. Among the group there was a lot of ribbing and jokes about donuts in the kitchen. Watching the banter was a lot of fun."

Sandifer said one of the best effects of the competition is that it got everyone discussing weight loss and exercise.

"I think it worked well because we kept it simple, easy and positive."

The initial prize pot was $210 and the winner took home $295.40. The group used an application on their smart phones to measure how far they walked, which they did frequently together.
The final weigh in was May 4 with a total group weight loss of 172.3 pounds.

"Everyone who finished was a winner as they had either lost weight or gained muscle."
The results: Katie Castello won first place and received a basket full of items provided by Fresh healthy vending; Sandifer, 2nd place; Mandy Lewis, 3rd. David Geddings was the 1st place male for most of the competition. Plans are in the works for Round 2.

Feeling motivated and up for some competition? Email emp-well@musc.edu if your department is ready to battle Sandifer and her winning team.
Friday, June 1, 2012