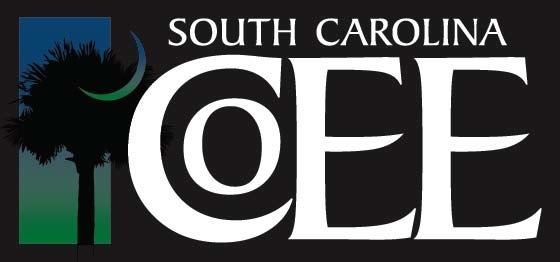 Contact:
Trisha Ostrowski
803.254.5597
trisha@claremorrisagency.com


Nov. 23, 2010
MRI trailblazer comes to South Carolina as CoEE Endowed Chair
Medical imaging expert wants to make South Carolina a leader in the field, develop marketable technology
The Medical University of South Carolina (MUSC) has recruited a pioneer in the medical imaging field who plans to establish a best-in-the-nation imaging center in South Carolina.
Dr. Joseph A. Helpern was recruited as part of the South Carolina Centers of Economic Excellence (CoEE) Program, which is designed to fuel innovation and job creation in the state. Helpern will lead the Brain Imaging Center of Economic Excellence, a University of South Carolina (USC) center in which MUSC is a partner. The center also is supported by Health Sciences South Carolina.
Helpern has been working in the magnetic resonance imaging (MRI) field since its inception. He was part of a small group of scientists at Baylor College of Medicine who, in 1979, built the largest and most powerful MRI system to date. In 1990, he helped build the first version of the current state-of-the-art 3 Tesla MRI system. This project was funded by a grant from the National Institutes of Health (NIH).
Helpern will establish and lead a new biomedical imaging initiative at MUSC while also continuing his personal research activities, which focus mainly on using MRI to investigate neurodegenerative diseases such as Alzheimer's, ADHD and stroke.
"The recruitment of Dr. Helpern will help us take our already strong brain imaging program to the next level. He also will augment our existing collaboration with USC," said Dr. Ray Greenberg, MUSC president.
Helpern holds four patents related to imaging techniques. One of these techniques, which Helpern developed with long-time colleague Dr. Jens H. Jensen at New York University (NYU) School of Medicine, was recently licensed to Siemens. That license provides a financial benefit for NYU. Helpern plans to do the same thing in South Carolina — develop new techniques and technologies that can be licensed to companies and bring revenue into the state. He notes that major companies, such as Siemens, General Electric, and Philips, are interested in new biomedical imaging technology because of the wide range of clinical applications—from cancer diagnosis to musculoskeletal research.
Helpern's personal research has been heavily funded by the NIH and other sources, and he also will be actively working to bring new NIH grants to MUSC and to South Carolina. Such grants increase the prestige and rankings of medical universities and also fund new university-based jobs. "NIH funding is extremely competitive and receiving NIH funding becomes a feather in the cap of universities," Helpern said.
Helpern said that he chose to come to MUSC because of the tremendous opportunity he sees there. "I really liked what I saw. MUSC was aggressive in recruiting me and showed that it was serious about becoming a national leader in biomedical imaging. I saw this opportunity as a chance to do something new and exciting."
Helpern was also drawn to South Carolina because of the CoEE Program. "It demonstrated a commitment on the part of the state to recruit quality researchers," he said. "The level of the state's commitment is not trivial, showing that South Carolina is serious about building a knowledge-based economy."
In 2005, Helpern was elected by his peers as a fellow of the International Society for Magnetic Resonance in Medicine. At the time of his election, there were only about 150 such fellows in the world.
Before coming to MUSC, Helpern was the founding director of the Center for Biomedical Imaging at the NYU School of Medicine. He was previously a professor in the departments of radiology, psychiatry, and physiology and neuroscience at NYU.
"Biomedical imaging is one of the fastest-growing areas within medicine, both in hospitals and R&D (research and development). We are thrilled that MUSC has been able to recruit a scientist of Dr. Helpern's caliber to help make South Carolina a leader in this emerging field," said CoEE review board member Bobby Pearce. "Under Dr. Helpern's leadership, we believe that the next big advance in biomedical imaging could be developed in South Carolina. In addition, since companies want to be near the brightest minds and best labs, we believe Dr. Helpern's presence can help in recruiting medical technology companies to South Carolina."
"We welcome Dr. Helpern to South Carolina as one of our CoEE Endowed Chairs and look forward to the new technologies he and his team can develop to improve health and prevent disease," said HSSC President and CEO Dr. Jay Moskowitz.
"The Department of Radiology and Radiological science welcomes Dr. Helpern as vice chair of radiology research. We believe he will be a tremendous mentor to research scientists campuswide who have an interest in imaging," said Dr. Phillip Costello, MUSC Radiology and Radiological Science chair.
About the CoEE Program
The CoEE Program was created by the South Carolina legislature in 2002 and is funded through South Carolina Education Lottery proceeds. The legislation authorizes the state's three public research institutions, Medical University of South Carolina, Clemson University and the University of South Carolina, to use state funds to create Centers of Economic Excellence in research areas that will advance South Carolina's economy. Each Center of Economic Excellence is awarded from $2 million to $5 million in state lottery funds, which must be matched on a dollar-for-dollar basis with non-state investment. To date, 49 Centers of Economic Excellence have been created and 35 CoEE Endowed Chairs have been appointed to lead the centers. The CoEE Program has resulted in more than $363 million in non-state investment in South Carolina—a 2-to-1 return on the state's investment. In addition, it has attracted or created more than 4,000 new jobs.
About Health Sciences South Carolina
Established in April 2004, Health Sciences South Carolina (HSSC) is a statewide public-private collaborative of universities and health systems possessing the shared vision of using health sciences research to improve the health and economic wellbeing of South Carolina. HSSC includes Clemson University, the Medical University of South Carolina, the University of South Carolina, Greenville Hospital System University Medical Center, Palmetto Health, Spartanburg Regional Healthcare System, AnMed Health, McLeod Health, and Self Regional Healthcare. For more information, visit www.healthsciencessc.org.
About MUSC
Founded in 1824 in Charleston, The Medical University of South Carolina is the oldest medical school in the South. Today, MUSC continues the tradition of excellence in education, research, and patient care. MUSC educates and trains more than 3,000 students and residents, and has nearly 11,000 employees, including 1,500 faculty members. As the largest non-federal employer in Charleston, the university and its affiliates have collective annual budgets in excess of $1.7 billion. MUSC operates a 750-bed medical center, which includes a nationally recognized Children's Hospital, the Ashley River Tower (cardiovascular, digestive disease, and surgical oncology), and a leading Institute of Psychiatry. For more information on academic information or clinical services, visit www.musc.edu or www.muschealth.com.
#####