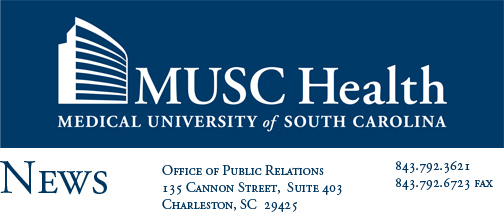 Contact:
Megan Fink
843.792.5172
finkm@musc.edu


Media Relations
415.561.8534
media@aao.org


March 31, 2009
Global review shows LASIK patients highly satisfied
Research highlights of the April 2009 issue of Ophthalmology
CHARLESTON -- Findings that were first released by the American Society of Cataract and Refractive Surgery show LASIK has improved by more than a decade of clinical studies and technological innovation. The peer-reviewed report notes that more than 16 million surgeries have been performed worldwide to date, and about one million LASIK surgeries are done annually in the United States with an overall patient satisfaction rate of 95.4 percent (2,097 of 2,198 subjects).
"This places LASIK among the most successful of all elective surgeries, comparing very favorably with other elective procedures," said lead researcher Kerry D. Solomon, MD, Magill Vision Center and Storm Eye Institute, MUSC. "Because this review process was systematic, transparent, and based on carefully vetted international and U.S. research, the findings are highly reliable."
For an elective surgery like LASIK, satisfaction criteria include whether the patients' physical, emotional and financial expectations are met and physical and psychological benefits achieved.
The researchers looked at whether patient satisfaction with LASIK has changed over time by comparing rates for surgeries performed 1995 to 2000 with those performed in and after 2001. The rate was 96.0 percent in the earlier period and 94.6 percent in the later period, confirming consistently high patient satisfaction. The review also analyzed satisfaction rates in relation to questionnaire characteristics, administration methods and timing, type of patient refractive error (near- or farsightedness, astigmatism) and country. All analyses showed very high overall patient satisfaction rates.
The research team reviewed 19 studies from 13 countries representing the U.S. and most areas of the world, encompassing 2,198 subjects who had LASIK between 1995 and 2003. A comprehensive international literature search performed by a Storm Eye Institute panel had identified 309 peer-reviewed, well-designed studies of original LASIK surgery, of which 19 reported on both patient quality of life and satisfaction. All were randomized, controlled clinical trials, or cohort or case-controlled studies.
About MUSC
Founded in 1824 in Charleston, The Medical University of South Carolina is the oldest medical school in the South. Today, MUSC continues the tradition of excellence in education, research, and patient care. MUSC educates and trains more than 3,000 students and residents, and has nearly 10,000 employees, including 1,300 faculty members. As the largest non-federal employer in Charleston, the university and its affiliates have collective annual budgets in excess of $1.3 billion. MUSC operates a 600-bed medical center, which includes a nationally recognized Children's Hospital and a leading Institute of Psychiatry. For more information on academic information or clinical services, visit www.musc.edu or www.muschealth.com.
About the American Academy of Ophthalmology
AAO is the world's largest association of eye physicians and surgeons—Eye M.D.s—with more than 27,000 members worldwide. Eye health care is provided by the three "O's"— opticians, optometrists and ophthalmologists. It is the ophthalmologist, or Eye M.D., who can treat it all: eye diseases and injuries, and perform eye surgery. To find an Eye M.D. in your area, visit the Academy's Web site at www.aao.org
#####