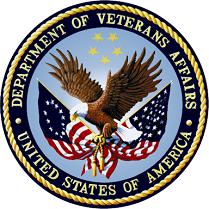 MUSC Contacts:
Heather Woolwine
843.792.7669
woolwinh@musc.edu
Deborah Reynolds
843.792.7669
reynoldg@musc.edu
VA Contact:
Tonya Lobbestael
843.789.7699
Tonya.Lobbestael@va.gov
NIAAA/NIH Contact:
John Bowersox / 301-443-2857 / jbowersox@niaaa.nih.gov
301.443.2857
jbowersox@niaaa.nih.gov

Oct. 8, 2012
Army suicides: can omega-3 supplements save our soldiers?
Three-year, $10 million clinical trial aims to reduce suicide among veterans
CHARLESTON -- More than 300 U.S. veterans will be drinking omega-3 smoothies as part of a multi-organizational research study attempting to demonstrate that the best weapon against suicide in the military, and among our veterans, may just be a common dietary supplement.
Bernadette Marriott, Ph.D., a professor in the Clinical Neuroscience Division of the Institute of Psychiatry at the Medical University of South Carolina (MUSC), proposes that daily supplementation of omega-3 highly unsaturated fatty acids (HUFAs) will reduce the risks of mental illness and suicide among veterans who are determined to be at increased risk for suicidal behaviors. A pilot sub-study of the trial will look at the impact of omega-3 supplementation and alcohol consumption in suicidal veterans and suicidal veterans with alcohol use disorders.
The Military Operational Medicine Joint Program Committee (JPC-5) funded the study and it will be managed by the Congressionally Directed Medical Research Programs (CDMRP). Researchers from MUSC, the Ralph H. Johnson VA Medical Center and the National Institute on Alcohol Abuse and Alcoholism (NIAAA, which is part of the National Institutes of Health) have been awarded a $10 million contract to carry out the research over three years. The award comes at a time of unprecedented number of suicides in the military. In July 2012, the Army announced that 38 soldiers were presumed dead by suicide that month alone, marking the highest number of recorded suicides since reporting began. According to the American Foundation for Suicide Prevention, suicide is the fourth leading cause of death in the U.S. among adults 18-65, the second leading cause of death among teens and young adults, and individuals ages 65 and older account for 16 percent of all suicide deaths.
Capt. Joseph R. Hibbeln, M.D., of the National Institute on Alcohol Abuse and Alcoholism's Laboratory of Membrane Biochemistry and Biophysics, and a co-investigator on the MUSC omega-3 trial, is a leading researcher in the effects of omega-3 fatty acids on psychiatric disorders. Based on previous studies, he has long maintained the potential of dietary supplementation with omega-3s to substantially impact mental illness. "Research conducted in our lab during the last 20 years points to a fundamental role for omega-3 fatty acids in protecting against major depression, substance abuse and other problems," he said. "Here we hope to be successful in understanding if omega-3 may play a role in reducing risk of severe suicidal behaviors among U.S. military veterans."
Ron Acierno, Ph.D., co-principal investigator with dual appointments at MUSC and the Ralph H. Johnson VA Medical Center, believes that based on what we already know about how omega-3 levels affect the brain, that study findings could prove to be far-reaching. "Suicidal thoughts and behaviors cut across a variety of emotional problems faced by active duty personnel and veterans, from PTSD to depression to grief at losing a fellow soldier. If we establish that this omega-3 treatment, a treatment with virtually no side effects, is effective at reducing the risk of suicide, we will have begun to pay back the debt of service we owe our Armed Forces personnel," he said.
Another co-principal investigator of the study, Hugh Myrick, M.D., associate professor of psychiatry at MUSC and associate chief of staff for mental health at Ralph H. Johnson VA Medical Center, said, "This study represents a novel intervention that could reduce the risk for suicide. If the results are positive, the impact on veterans, our current military personnel, and society will be immeasurable."
About MUSC
Founded in 1824 in Charleston, The Medical University of South Carolina is the oldest medical school in the South. Today, MUSC continues the tradition of excellence in education, research, and patient care. MUSC educates and trains more than 3,000 students and residents, and has nearly 13,000 employees, including approximately 1,500 faculty members. As the largest non-federal employer in Charleston, the university and its affiliates have collective annual budgets in excess of $1.7 billion. MUSC operates a 700-bed medical center, which includes a nationally recognized Children's Hospital, the Ashley River Tower (cardiovascular, digestive disease, and surgical oncology), and a leading Institute of Psychiatry. For more information on academic information or clinical services, visit www.musc.edu. For more information on hospital patient services, www.muschealth.com.
About the Ralph H. Johnson VA Medical Center
The Ralph H. Johnson VA Medical Center, opened in 1966, consists of one primary, secondary, and tertiary care facility located in Charleston, SC, serving over 53,000 Veterans in 21 counties, encompassing more than 15,000 square miles: South Carolina counties - Beaufort, Berkeley, Charleston, Colleton, Dorchester, Georgetown, Hampton, Horry, Jasper, Marion, Williamsburg; Georgia counties – Bryan, Bulloch, Chatham, Effingham, Evans, Liberty, Long, McIntosh, Tattnall, Wayne.
ABOUT THE NIAAA/NIH
The National Institute on Alcohol Abuse and Alcoholism, part of the National Institutes of Health, is the primary U.S. agency for conducting and supporting research on the causes, consequences, prevention, and treatment of alcohol abuse, alcoholism, and alcohol problems. NIAAA also disseminates research findings to general, professional, and academic audiences. Additional alcohol research information and publications are available at www.niaaa.nih.gov.
#####